Regular price
Sale price
$19.00 USD
Unit price
per
Sale
Sold out
Giassà Grignolino d'Asti DOC
The municipality of Agliano Terme historically gives rise to excellent Grignolino d'Asti DOC. In this case it is a very curious and versatile bottle, which we recommend serving chilled and which we invite you to discover as it opens in the glass.
As the name suggests, Giassà Grignolino d'Asti DOC (which in Piedmontese means frozen) gives its best when served cold , exciting for its complexity and great pleasantness.
Pairing: light first courses and soups, white meat, fish preparations, light cheeses
Longevity: 3 years
Data sheet

Giassà Grignolino d'Asti DOC

Grapes: Grignolino 100%
Harvest: Beginning of September
Municipality: Agliano Terme
Bunch selection: manual
Maceration: in steel tanks for 2 days
Permanence on the lees: 6-7 months
Aging: steel tanks
Scores
Vintage 2020

92/100 Winescritic.com
90/100 Tom Hyland
Vintage 2018

90/100 Wine&Spirits
92/100 Luca Maroni
Vintage 2017

89/100 JamesSuckling.com
85/100 Wine Spectator
90/100 Luca Maroni
Share
View full details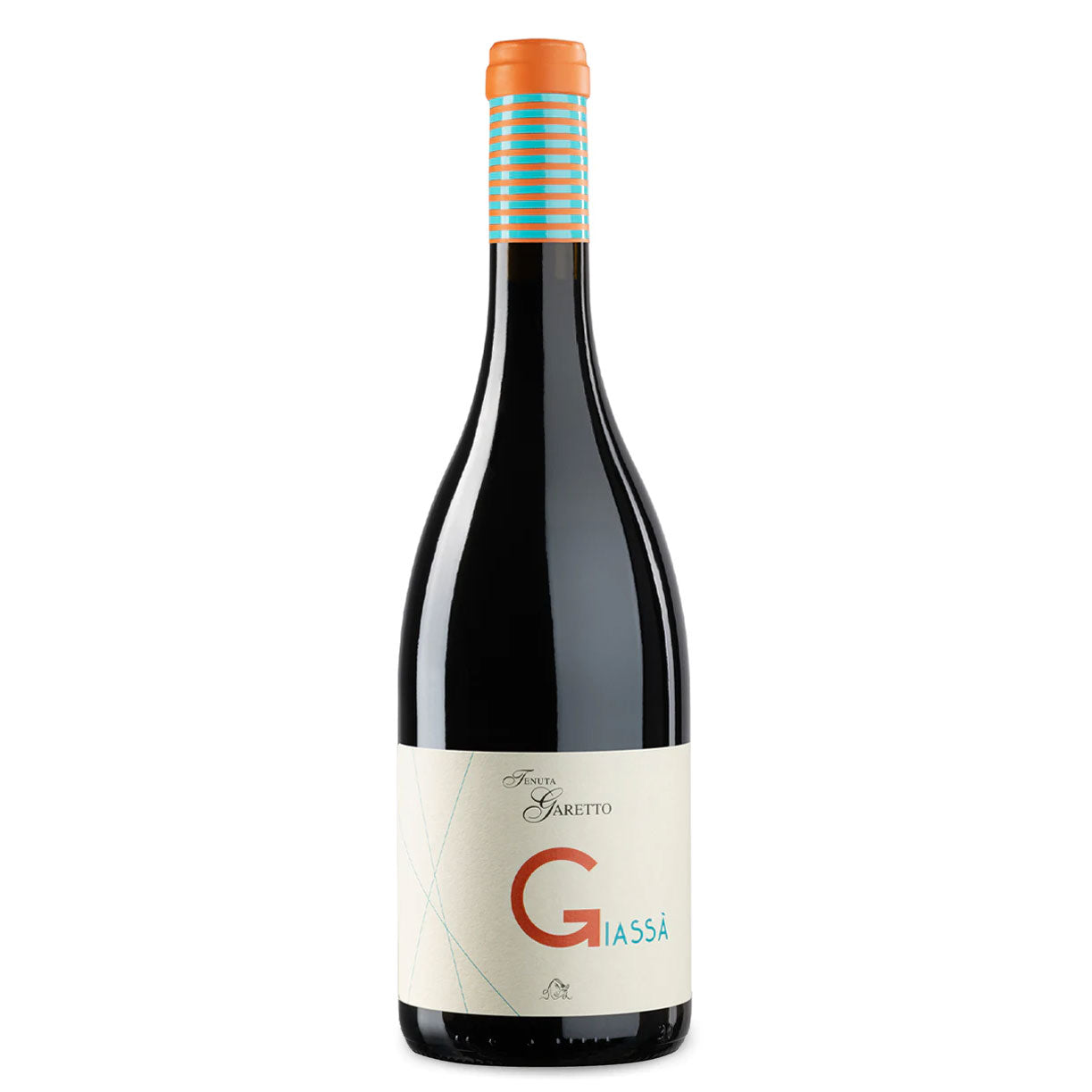 Vino rosso estivo perfetto: l'essenza stessa dell'estate.
L'ho scoperto durante una visita in cantina, lo ho comprato e ho deciso di acquistarlo nuovamente tramite il loro sito web. Devo dire che l'esperienza è stata totalmente soddisfacente, poiché il vino è arrivato in modo impeccabile e nel giusto lasso di tempo. Questo vino rosso è un'ottima scelta per rinfrescarsi durante l'estate. Già dal primo sorso, ho potuto apprezzare la sua leggerezza e la freschezza che dona al palato. È come se ogni sorso catturasse l'essenza stessa dell'estate, con la sua leggerezza e il suo piacere rinfrescante.
La bottiglia buona
Per me è la bottiglia buona, da aprire nei giorni di festa. Non solo d'estate, ma in tutte le stagioni, per assaporare quel territorio e riconoscere la bravura dei vignaioli.